2022 Solar Valley Conference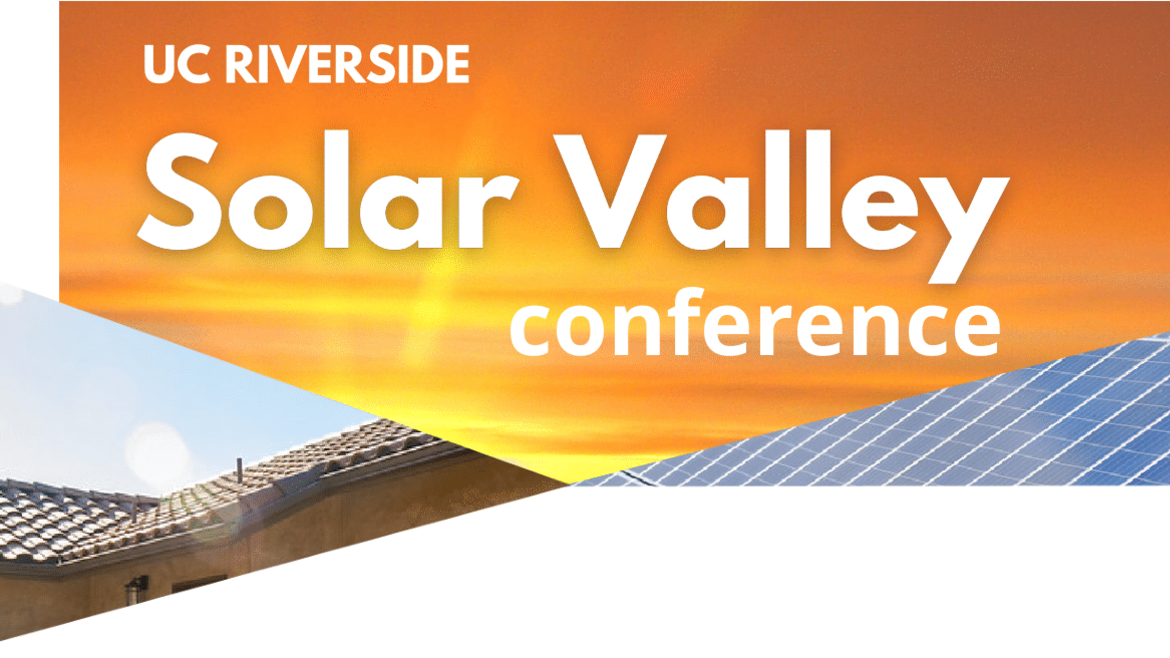 -
Zoom
7th Annual Solar Valley Conference
May 5, 2022
8:30am-1:00pm
With a keynote address from California Energy Commission Vice Chair Siva Gunda, UCR's Solar Valley Consortium presents the 7th Solar Conference.
This year's conference focuses on four themes: 1) The State of Solar in Inland Southern California; 2) Impacts of New NEM 3 Policies on jobs and the local economy; 3) What the 2035 Grid should look like (key attributes); and 4) Key Regulatory Actions affecting solar and storage in Riverside and San Bernardino Counties.
Experts participating include California Assembly Member Eduardo Garcia, Chair, Utilities and Energy Committee, V. John White (CEERT), Rick Umoff (SEIA), Bernadette Del Chiaro (CalSSA), Ed Smeloff (Vote Solar - Retired), and Jaime Alonso (Grid Alternatives), as well as industry leaders Suzanne Leta (SunPower), Devon Muto (EDFR), Tom Soto (Latimer Partners LLC) and Marisa Mitchell (Intersect Power), and Supervisors Manuel Perez (County of Riverside) and Paul Cook (County of San Bernardino).
Please join us for an illuminating morning of discussion and exploration. Read more on the Solar Valley Conference website.
For any questions regarding the conference please contact Fred Schwartz, fschwartz@engr.ucr.edu. 
Target Audience
Students, Faculty, Staff