NCST at UC Riverside

UC Riverside is proud to be part of the US Department of Transportation's National Center for Sustainable Transportation. Together with our other university partners, we are committed to conducting cutting-edge research and applying the research to the advancement of sustainable transportation. We also offer educational, policy and leadership opportunities to bring the results of this work into the real world. Our NCST partnership consists of the University of California, Davis (UC-Davis, lead university), UC Riverside, the University of Southern California (in collaboration with California State University, Long Beach), Georgia Institute of Technology, and the University of Vermont. Funding is provided by the U.S. Department of Transportation with match funding from various sources. Click here to learn more.
NCST Research Themes
Environmentally Responsible Infrastructure and Operations
Multi-Modal Travel and Sustainable Land Use
Zero-Emission Vehicle and Fuel Technologies

Institutional Change
Contact Information
Dr. Matthew Barth, NCST Associate Director
Alta Vasquez, NCST Program Assistant
Main Program Website
---
Complete Project List
CURRENT

Electric Fleet Adoption Strategies – Addressing Storage and Infrastructure Needs (Arun Raju)

Developing an Adaptive Strategy for Connected Eco-Driving under Uncertain Traffic Conditions (Peng Hao)

Development of an Eco-Friendly Ramp Control based on Connected and Automated Vehicle Technology (Guoyuan Wu)

Integrating Zero Emission Vehicles into the Caltrans Fleet (Mike Todd)

Deep Learning based Ecodriving system for Battery Electric Vehicles (Guoyuan Wu)

Renewable Natural Gas Technology Demonstration Phase 2 (Arun Raju)

Eco-Friendly Intelligent Transportation System Freight Strategies (Matthew Barth)

COMPLETED

Incentive Regulation of Transportation Network Companies (Richard Arnott)

Evaluating Environmental Impact of Traffic Congestion in Real Time Based on Sparse Mobile Crowd-Sourced Data (Peng Hao)

Developing an Interactive Machine Learning based Approach for Sidewalk Digitalization (Ji Luo)

Examining the Safety, Mobility, and Environmental Sustainability Co-Benefits and Tradeoffs of Intelligent Transportation Systems (Matthew Barth)

Renewable Natural Gas Research Center Project (Arun Raju)

Performance Measurement Evaluation Framework and Co-Benefit/Tradeoff Analysis for Connected and Automated Vehicles (CAV) Applications (Xuewei Qi)

Biking in Fresh Air: Consideration of Exposure to Traffic-Related Air Pollution in Bicycle Route Planning (Kanok Boriboonsomsin)

Environmentally‐Friendly Driving Feedback Systems Research and Development for Heavy-Duty Trucks (Kanok Boriboonsomsin)

Emissions from Plug-in Hybrid Electric Vehicles (PHEV) During Real World Driving Under Various Weather Conditions (Heejung Jung)

Eco-Friendly Intelligent Transportation System Technology for Freight Vehicles (Matthew Barth)

Development of Key‐Enabling Technologies for a Variable‐blend Natural Gas Vehicle (Chan Park)

Cloud Forming Potential of Aerosol from Light-Duty Gasoline Direct Injection Vehicles (Georgios Karavalakis)

Evaluating the Viability of Dimethyl Carbonate as an Alternative Fuel for the Transportation Sector (Tom Durbin)

Intelligent Transportation Systems for Improving Traffic Energy Efficiency and Reducing GHG Emissions from Roadways (Matthew Barth)

Reducing the Carbon Footprint of Freight Movement through Eco-­Driving Programs for Heavy­ Duty Trucks (Kanok Boriboonsomsin)

Advanced Energy Management Strategy Development for Plug-in Hybrid Electric Vehicles (Guoyuan Wu)

Using Connected Vehicle Technology for Advanced Signal Control Strategies (Matthew Barth)
NCST Student Awards
NCST and CE-CERT are proud to offer these two opportunities to support graduate students engaged in transportation-related research. These awards are open to any student that meets the eligibility criteria for the individual award.
*Projected award amount is between $15,000 and $20,000
**Awardees that do not have US citizenship or permanent residency will receive the award through employment as a graduate student researcher.
 
To apply:
Download the application cover sheet to your PC and complete it as directed
Submit your application by email to Alta Vasquez at avasquez@cert.ucr.edu
All application materials must be in PDF format
Application Timeline:
Friday, June 7, 2019: Application period opens
Monday, July 1, 2019: Application period closes
Announcement of awardees TBD
Please contact Alta Vasquez at avasquez@cert.ucr.edu or at (951) 781-2432 with any questions about these awards or the application process.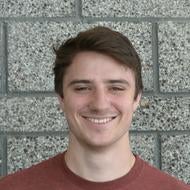 Cavan McCaffery
2018-2019 Fellowship Award
"I have always been interested in how things work, and in how I could help save the environment. Mechanical engineering seemed to be the best choice for both of these."
Major: Mechanical Engineering
Research Focus: Cavan is currently testing renewable biodiesel fuels and their effects on engine performance and emissions. He is also testing new aftertreatment technologies for GDI vehicles to reduce the amount of particulate matter emitted.
After graduation, Cavan plans to focus on discovering technologies to improve overall air quality, including those that significantly reduce greenhouse gas emissions from passenger vehicles.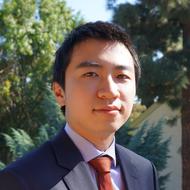 Ziran Wang
2018-2019 Dissertation Award
"I would like to be remembered as a pioneer of connected and automated vehicles."
Major: Mechanical Engineering
Research Focus: Ziran is working on different aspects of connected and automated vehicles, including proposing novel control algorithms and V2X protocols and building simulation environments. He is involved in two federal projects sponsored by US Department of Transportation and US Department of Energy, and a company project sponsored by Volvo Group. He is also participating in an internship in Toyota InfoTechnology Center in Silicon Valley this summer.
Ziran intends to pursue his Ph.D. at UC Riverside, after which he will seek a position in the automotive industry where he will continue his research on connected and automated vehicles and propose more novel applications of these technologies.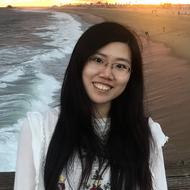 Fei Ye
2018-2019 Dissertation Award
"I chose this major because it can make the world different."
Major: Electrical and Computer Engineering
Research Focus: Fei's current projects include ARPA-E NextCar, which aims to develop a series of learning-based eco-driving applications for buses at urban arterials with intelligent, efficiency-based powertrain control strategies, and a Honda sponsored project to develop and evaluate lateral control and traffic prediction applications in the mixed connected vehicle traffic on highway.
Fei's future research goals involve combining long-term queue dynamic prediction with co-optimization on vehicle dynamics and powertrain without compromising bus scheduling, and developing a deep learning-based eco-approach and departure algorithm to compare with the existing rule-based and dynamic programming algorithm. She would also like to have her own connected and automated vehicle applications developed and applied in real-life.
Previous Awardees
FELLOWSHIP

2017-2018

Brandon Feenstra, Chemical and Environmental Engineering
Ayla Moretti, Chemical and Environmental Engineering

2016-2017

Faraz Ahangar, Mechanical Engineering
Joshua Buli, Mathematics/Economics
Joshua Morales, Electrical and Computer Engineering
Patrick Roth, Chemical and Environmental Engineering

2015-2016

Joe Khalife
Mark Micklich
Glen Svenningsen Jr.
Nigel Williams

2014-2015

Nicholas Gysel
Liem Pham
Ashley Vizenor
Jiacheng Yang

DISSERTATION

2017-2018

2016-2017

Abhishek Patri, Chemical and Environmental Engineering
Liem Pham, Mechanical Engineering