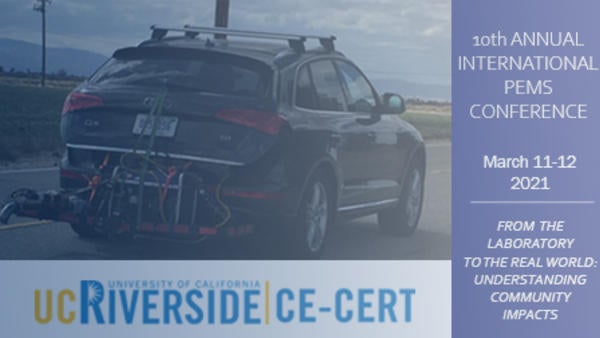 PEMS 2021 Conference
Bourns Technology Conference Center at 1200 Columbia Ave, Riverside, CA.
The Portable Emission Measurement System (PEMS) annual conference gathers leaders and top researchers from industry, government and academia to discuss the application and significance of PEMS in emission and fuels research. The theme of this year's conference is "From the Laboratory to the Real World: Understanding Community…
CARTEEH Symposium
The Mission Inn Hotel 3649 Mission Inn Avenue Riverside, CA 92501
Join us at the Transportation, Air Quality, and Health Symposium, hosted by the Center for Advancing Research in Transportation Emission, Energy, and Health (CARTEEH) and co-sponsored by University of California, Riverside and Texas A&M Transportation Institute. This-one-of-a-kind event will bring together experts from…
---
UCR provides a number of opportunities and methods for individuals to make gifts to CE-CERT. Whether from alumni, parents, friends or organizations, each gift is a clear, meaningful statement of what is important to our community and ensures that our mission of using technology to achieve environmental sustainability is carried forward to another generation.
---