CE-CERT is thrilled to announce that Jubair Yusuf has recently successfully defended his Ph.D. dissertation on plug-in electric vehicles grid integration!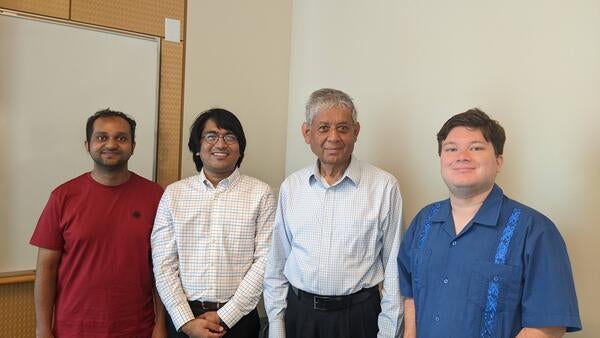 Yusuf's research at CE-CERT focuses on the challenges associated with plug-in electric vehicles grid integration as well as projects on EV smart charging and discharging (funded by SCAQMD), vehicle-to-grid while islanding, EV charger and second life EV battery health (funded by KIGT and ReJoule), and energy management initiatives in Southern California water districts (funded by CEC).
Soon, he will be starting work at the Advanced Grid Modeling group in Sandia National Laboratories as a senior R&D S&E electrical engineer, working on grid stability; electric power system planning and operations; electric power system protection; threat modeling; resilience metrics and modeling; and machine learning/data analytics.
"Perseverance is the most important thing to accomplish a Ph.D.", said Yusuf, "I would focus more on research than the courses in my early Ph.D. days." He also advices other aspiring Ph.D. candidates to keeping trying no matter what the result – success or failure – is, and finding out the successful methods as soon as possible. 
Congratulations, Dr. Yusuf, CE-CERT is proud to have you!