Residents of lower-income parts of Inland Southern California experience higher exposure to lung-damaging particulate matter inside their own homes than do people who live in wealthier areas, concludes a pilot study by environmental engineers at UC Riverside.The research, led by Marlan and Rosemary Bourns College of Engineering, CE-CERT assistant professor of chemical and environmental engineering Cesunica Ivey, is published in the Journal of Aerosol Sciences.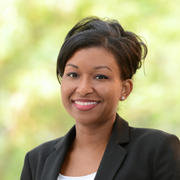 The project tested the feasibility of using portable particulate matter sensors to measure individual exposure to fine inhalable particles, with diameters 2.5 micrometers and smaller, called PM2.5, over 24-hour periods to determine locations with the highest personal exposure. These particles lodge in respiratory tract tissues and can cause diseases such as asthma, which is more common in neighborhoods with high exposure to PM2.5 particles.
The work is part of a larger effort to develop a streamlined, robust, and accessible PM2.5 exposure assessment approach to support environmental justice analyses as required by Assembly Bill 617, passed by the California legislature in 2017. AB 617 requires the California Air Resources Board to develop a monitoring plan for the state, and then select the highest priority locations to deploy community air monitoring systems. Southern California has high ambient PM2.5 levels and the goal was to understand which microenvironments posed the greatest exposure risk in the region.
The researchers recruited 18 adults from five cities in Riverside and San Bernardino counties: Moreno Valley, Riverside, San Bernardino, Redlands, and Yucaipa. Participants wore small, low-cost sensors everywhere they went for seven days and left them in the bedroom when they slept. The sensors automatically uploaded data at regular intervals.
Though the small sample size and preliminary nature of the study precludes definitive answers, the large amount of data collected show that the method works to identify exposure disparities. Participants from San Bernardino, which has the highest poverty rate, experienced higher home exposures compared with participants from other cities. Participants from Redlands/Riverside, which have the second and third lowest poverty rates, respectively, had lower home personal exposures and higher personal exposures outside of the home. 
Since all participants spent the most time at home, participants from the poorest community experienced overall higher personal exposures, despite high participant mobility and low variability in ambient PM2.5 during the study.
The findings lend support to calls for public administrators and health officials to consider the racist history of land-use decisions in America when making management and public health decisions.
"Ethnic constraints on land ownership and unfair mortgage-lending practices continue to shape where people of color are able to live," said Ivey. "Land-use classifications have placed hazardous and polluting facilities next to minority and other vulnerable residential communities."
In a separate letter in Nature, Ivey argues tackling colonialist and racist legacies in contemporary land-use decisions could help mitigate the multi- generational, compounding impacts of confined residential spaces. 
"Those who live in such areas will continue to take a disproportionate hit unless land-use equity is made a priority in governance," Ivey said.
The study's title is "A data-driven approach for characterizing community scale air pollution exposure disparities in inland Southern California." Other authors include Khanh Do, Haofei Yu, Jasmin Velasquez, Marilyn Grell-Brisk, Heather Smith.
The Nature letter is called, "Land use predicts pandemic disparities."
AUTHOR:
HOLLY OBER 
December 8, 2020