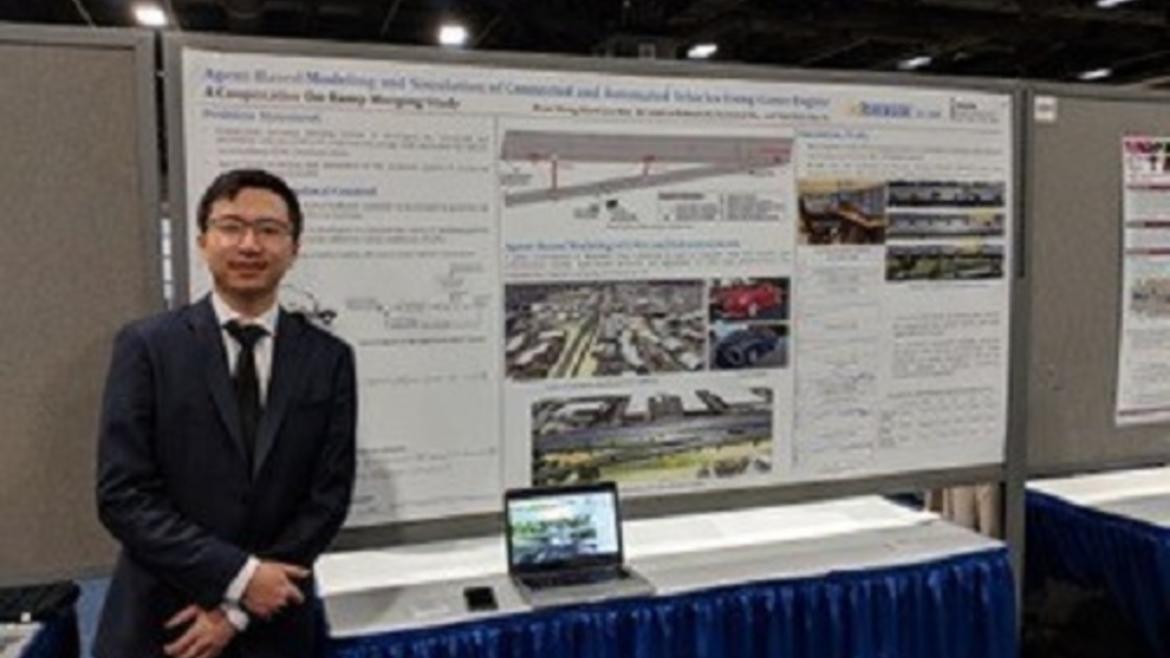 Faculty and students from CE-CERT had a great showing at the 98th Annual Transportation Research Board Meeting. The meeting, which was held in Washington D.C. from January 13 - 17, engaged thousands of transportation professionals with 5,000 presentations in 800 sessions and workshops. Attendees include policy makers, administrators, practitioners, and researchers from various government, industry, and academic institutions. CE-CERT research faculty included Dr. Matthew Barth, Dr. Kanok Boriboonsomsin, Dr. Guoyuan Wu, Dr. Kent Johnson,  Dr. Tom Durbin,  Dr. Jill Luo, Dr. Peng Hao, and Dr. George Scora.  Student participants included Dr. Danyang Tian, Ziran Wang, Ayla Moretti, Brandon Feenstra, and Zhensong Wei. All participated in a number of events and facilitated presentations that addressed the meeting theme of "Transportation for a Smart, Sustainable, and Equitable Future."
One of the highlights of the event was a Sunday workshop organized by CE-CERT researcher Kanok Boriboonsomsin on the topic, "A New Paradigm for Managing Emissions from Transportation Sources." The workshop featured presenters from UC Riverside, the California Air Resources Board, the Texas Transportation Institute, the Victoria Transport Policy Institute, and Nossaman, LLP, and included both a technology and a policy round table discussion.
Congratulations to the CE-CERT Team for their great presentations!