About

Column 1

Column 2

Column 3

Column 4

Research

Research Col1

Research - Column2

Research - Column3

Research - column4
-
Virtual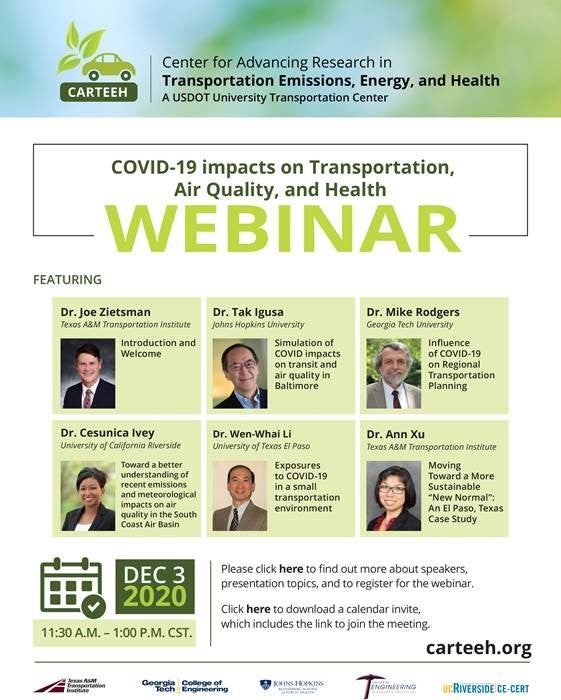 ---
The Center for Advancing Research in Transportation Emissions, Energy and Health (CARTEEH) will be hosting a webinar featuring speakers from CARTEEH consortium members who will present on the range of impacts that COVID-19 has had on transportation, air quality, and health. The webinar will be held on Thursday, December 3rd, 2020, 11:30 am - 1:00 PM CST. Please follow this link to find out more about speakers and presentation topics. 
RSVP: Click here to RSVP for the webinar
Webinar Link: Click here to join the meeting on the day of the event 
Calendar Invitation: Click here to download a calendar invite, which includes the link to join the meeting. 
Registration Required
Yes