About

Column 1

Column 2

Column 3

Column 4

Research

Research Col1

Research - Column2

Research - Column3

Research - column4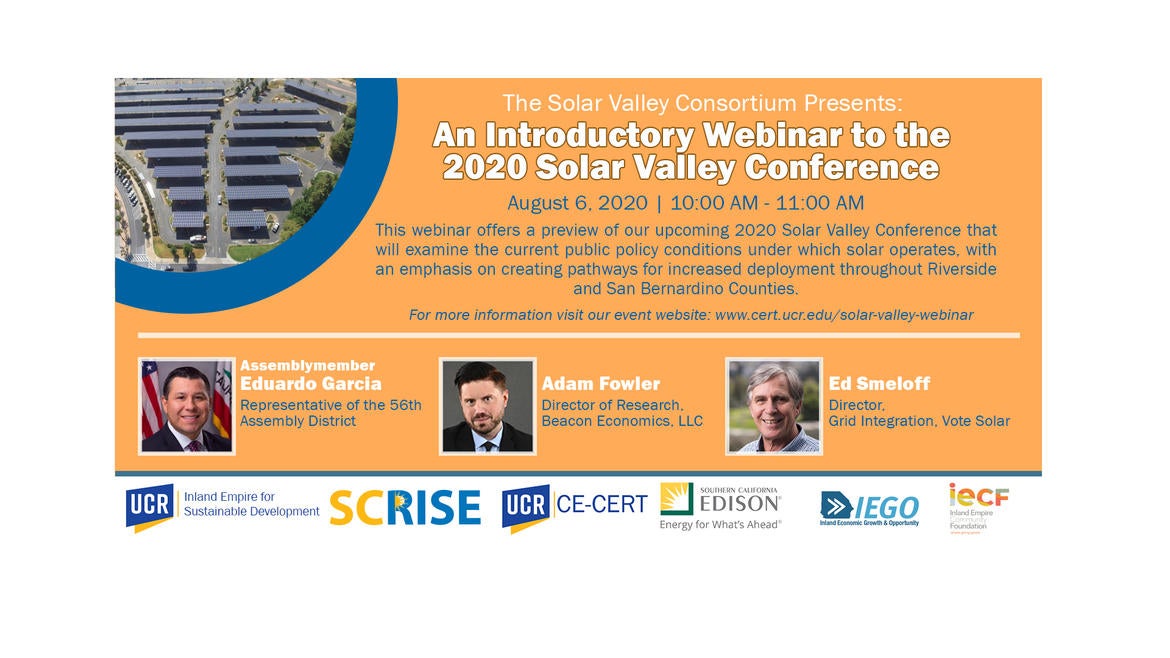 -
Virtual
The Solar Valley Consortium presents a webinar on solar power policy and development, and prefaces the 2020 Solar Valley Conference 
This webinar offers a preview of our 2020 Solar Valley Conference that examines the current public policy conditions under which solar operates, with an emphasis on creating pathways for increased deployment throughout Riverside and San Bernardino Counties.
Hosted by Assemblymember Eduardo Garcia, with esteemed panel members Ed Smeloff from Vote Solar, and Adam Fowler from Beacon Economics, this webinar will present a snapshot of legislation and policy initiatives, and solar developments throughout Inland Southern California.
Please note that event's zoom link will be sent to your e-mail a few days prior to the event.
Registration Required
Yes