Overview
The project objective is to manage energy use profiles and provide uninterruptable power at the Chemehuevi Tribe's Chemehuevi Community Center (emergency response center for the community) located in Havasu Lake, CA. The Microgrid system is composed of 90 kW solar PV system, 25 kW/125 kWh flow battery energy storage system, data historian, advanced control system, and energy management strategies. Energy management strategies include: 
Peak Reduction

Load Shifting 

Demand Response 

Load Control 
The Primus Power Zn/Br flow battery (Energy Pod 2) is comprised of an electrolyte tank, a pumping system to circulate the electrolyte, two stacks of 48 titanium electrodes (battery cells), a thermal management system, and a battery management system.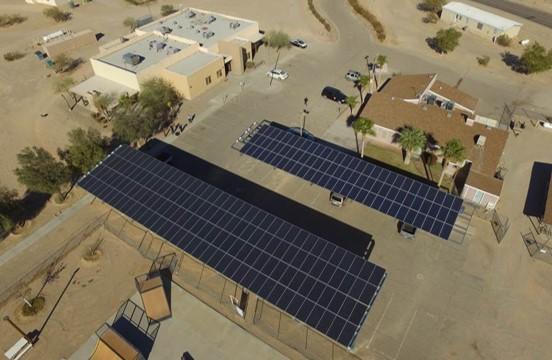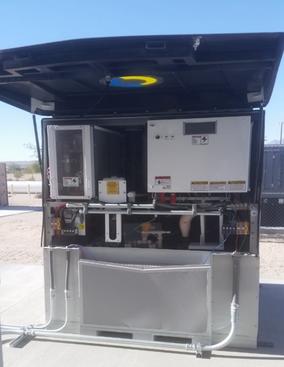 Background 
Remote communities with single transmission line connection to the grid are extremely vulnerable to power outages and downtime maintenance.

Microgrids are ideal for providing resiliency to critical facilities within remote communities. 

There is need for the successful demonstrations and pilot projects that demonstrate and document energy, economic and societal benefits of community-based microgrids.

To achieve greater grid resiliency new solutions and technologies will be required for microgrids to provide reliable and cost-effective electricity.
Benefits
Projected benefits to the CCC (over 20 years)

Lower energy cost (i.e. demand charge reduction)

Improved data and energy management 

Increased grid stability, robustness, and reliability 

Support increased renewables and market-ready technologies 

Decreased GHGs emissions 

Workforce development & best practices